Activation for Mac
How can I install and register in Video Converter Ultimate?
Please copy and paste link below into your browser to download the full installer. Firefox is recommended.
https://download.wondershare.net/video-converter-ultimate_full975.exe
After the installation, open the program, click Main menu > Register to open the registration window, then copy and paste the following registration info to it.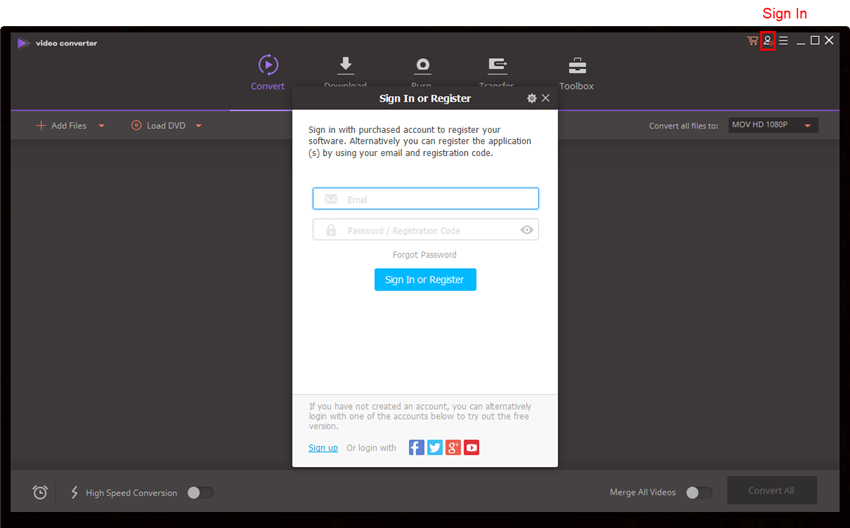 Tips: Please ensure there's no trailing blank when entering your licensed E-mail and registration code.
Pack Up
I have paid for the program, but why it still shows unregistered?
How do you uninstall Video Converter Ultimate for Mac?
How do you update Video Converter Ultimate for Mac?